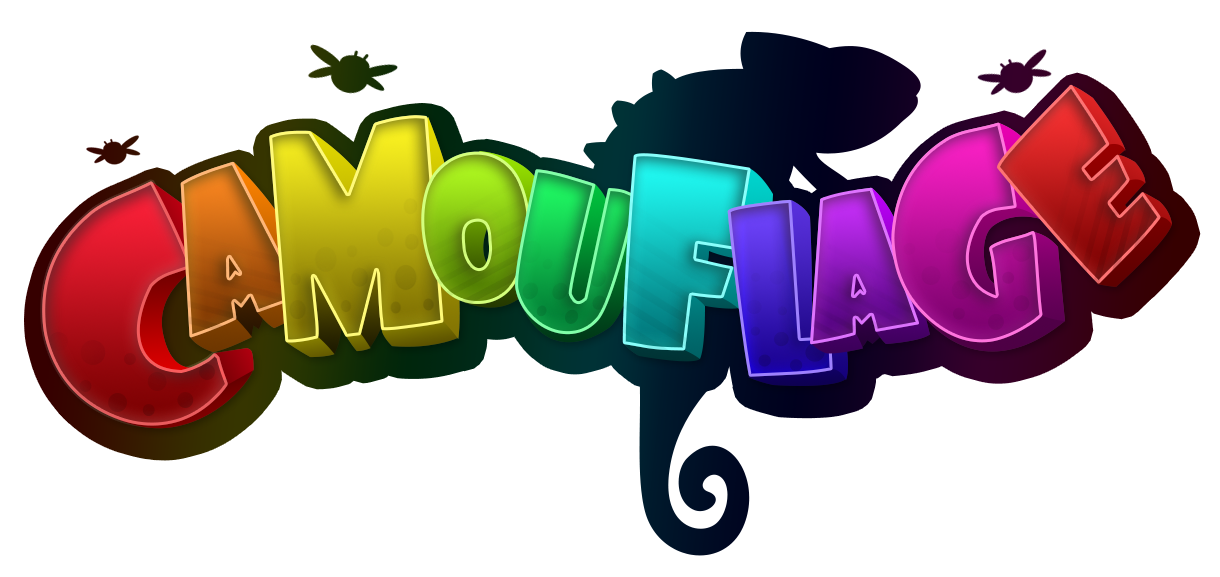 Play the most colourful connect-the-dots puzzle game ever created!
Help your chameleon blend in with his environment by guiding his tongue to the tasty bugs in each level. Eat different bugs to mix their colours and patterns and become a master of disguise!
Designed to be playable by ages 7 to 120, Camouflage is a friendly, colourful and accessible game. Perfect for people both old and new to (mobile) gaming! Did we mention it has many colours? Even though the game is easy to get into and looks cheery, don't be fooled! Getting the right Camouflage by combining colours and patterns gets more challenging very quickly! Can you get a 3-star rating on each level?
Camouflage has no text, so don't worry about you or your kids not understanding the game. We all speak the language of colour!
To play:
Simply click and drag from your chameleons face to the bug you want to pick up and release when you've touched it. To pick up more than one bug, continue dragging the tongue from the chameleon and then bug to bug as you would in a connect the dots game. Combine multiple coloured bugs to mix their colour.
Look at the colour of your flower at the bottom of the screen to see which colour the chameleon needs to be to pass the level.
Careful! The chameleons tongue is very sensitive, so don't bump it into thorns or let it overlap itself!
Camouflage is available for free from the Google Play Store and features 80 colourful and challenging levels!
Plans are also being made for the game to be released on Amazon, Windows phone and IOS in the near future. Check back here regularly for announcements or like and follow us on facebook, G+ or Twitter!
…
© 2015 Adventurous Imp
Art: Kristel Feije-Overgaauw, Jennifer Klement
Design & Development: Jennifer Klement
Sounds : freesfx.co.uk
Made with Unity3d
Special thanks to: