Rejoice!
After a lot of hard work and coffee we've finally updated Camouflage to version 2!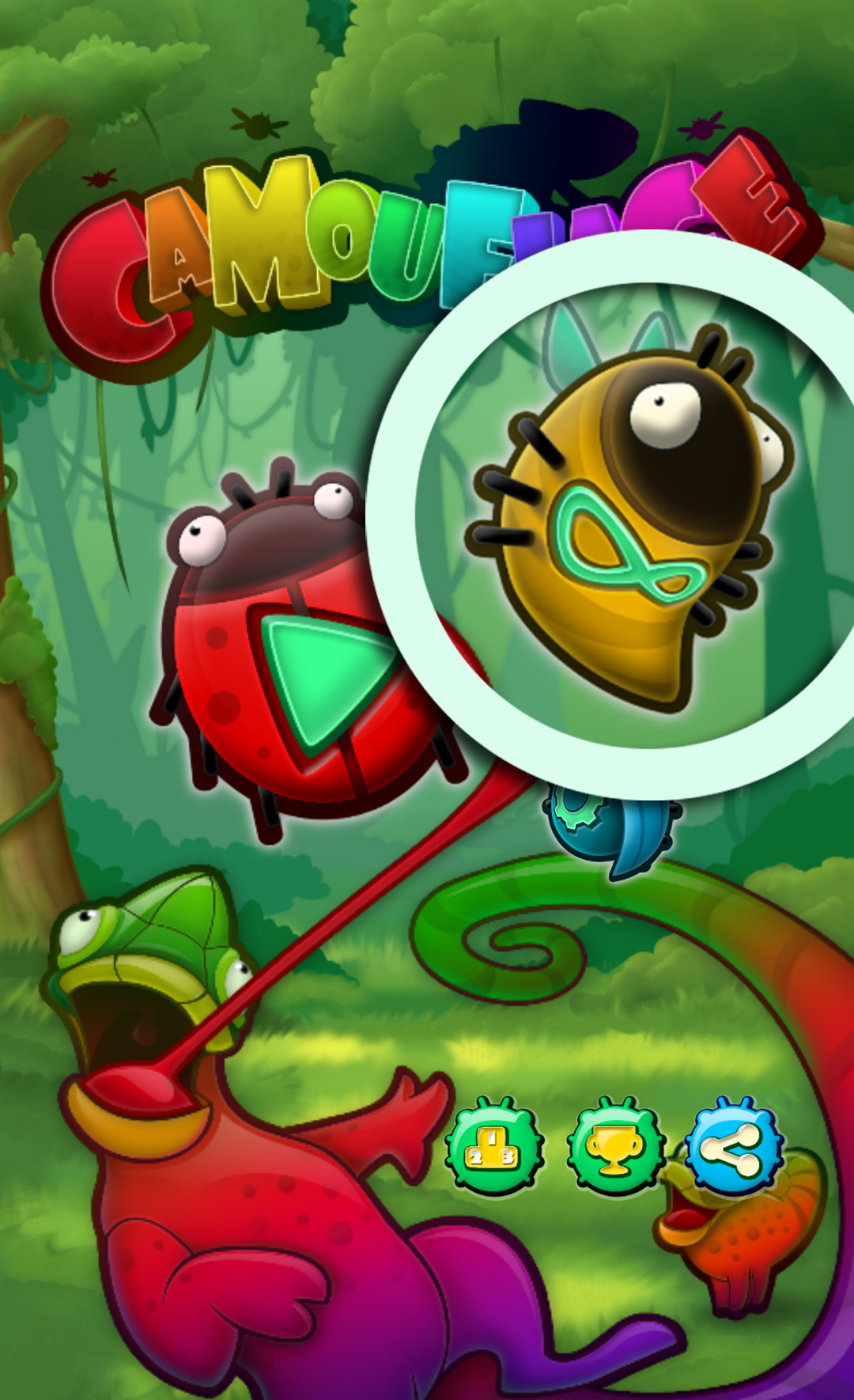 New in this version is the endless mode, which will continue to challenge you with endless colour combinations. Increase your given time by gathering the correct bugs and get the highest score you can!
Endless mode is unlocked after playing through level 10, so start blending!
The new update also brings new features such as achievements, leader boards and a new share system so you can show off and compare your skills with your friends on multiple platforms!
If you are craving more colour in your life, download Camouflage today!
Don't forget to rate and review camouflage if you like the game, that really helps us out!